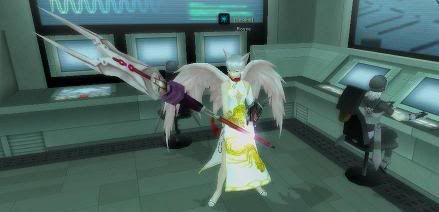 Finally got a Crimson Dust of Death~

Just need the stupid bird in order to obtain the relic. 100+ runs and still no sighting. Once I DO finally get the plugin, I'm sure I have to use care about 187 times before he coughs it up the relic...

Also, bigger, more important news, Destiny hit level 10 last night! The clan is nearing it's 3rd week of existence, making us the fastest clan to hit level 10 on the server. Congrats to everyone!

You can finally hear me stop QQing about not having any 5x Cups. I played the "Rebirth in a Box" mystery package two times and got a voucher for 50 5x cups and 50 linked melons. Needless to say, my Parvatis are finally done... until the next broken FC set comes out. Praying we get MI set soon.